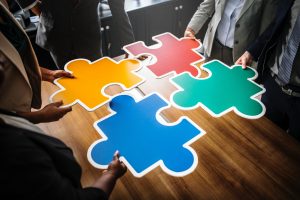 Professional Services
Let teleSys Software, Inc. carry the heavy lifting when it comes to your service switching and signaling needs. Concentrating on core competencies is a key component to business success. teleSys Software, a leading provider and developer of switching and signaling solutions, now puts its core competency in the service of your communications application.
We provide advanced, integrated signaling solutions to the wireline, wireless and emerging next-generation networks, as well as the voice and multi-media requirements for many applications.
In-depth technology domain expertise in a wide range of communication technologies and a large inventory of pre-engineered robust Building Blocks are the basic intellectual assets of the company, which provide an unparalleled advantage to customers in cutting down product development time.
teleSys strength stems from its R&D and strong software development base. Our team has extensive experience in the communications industry. With solid technology, product management and general management expertise teleSys has implemented and deployed several contract products, taking full ownership from requirements to deployment.
Professional Services include:
Solution Architecture, Planning, Design and Implementation, as necessary for
Custom Developments
Inter-Working Solutions
Green-field Deployments
Migration Solutions
Installation and Integration Services
Operational Services
Test & Verification Services
On-Line and On-Site Training Services
Quality is rigorously ensured and assured through constant checks and established processes. Stringent quality gates are maintained through periodic reviews and completely independent test and Quality Assurance teams.
teleSys Software, also guarantees in protecting the clients IPR in all projects along with securing the confidential information and materials through legal agreements. The contingency plans for security emergencies are drawn up, kept under review and periodically tested.
For more information please contact sales@telesys.com